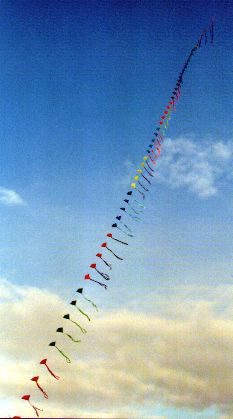 On the left photo, you see a train consisting of 55 Eddies.

Though all of them have a
wingspan of only 105 mm and a height of 95 mm,
they do not have a two-leg bridle, but a one-point bridle.

The Eddy on top is the only one that has a two-leg bridle.